London Fashion Week's Men's takes place twice a year, several months before the womenswear fashion week events. While it doesn't (yet) compete with London Fashion Week (LFW) in terms of international press attention and the swathe of famous faces in the FROWs of the main shows, it is winning on another very important front: authenticity. Where London Fashion Week 'proper' is often faulted for unwearable, irrelevant designs displayed via inaccessible shows on non-attainable female bodies, LFWM is altogether more real. It's not just in fashion and retail that this is increasingly proving to be an essential influence – brand marketing in general is currently experiencing a seismic shift away from the exclusive and unattainable towards authentic credibility and support for social change.
LFWM SS20 – what can we learn?
Mixed gender catwalks. The co-ed catwalk has been pioneered by the men's shows in a way that just hasn't caught on during LFW. Some may argue that this is purely because the appeal of an all male catwalk simply isn't broad enough but, regardless, it's well worth considering the impact that this has. LFWM designers have worked harder to create gender fluid designs that can be worn by anyone. And this reflects a much wider trend towards non-discriminatory definitions. But why should anyone really care how the menswear shows select their models? Well because gender fluid marketing is set to be big – 50% of millennials consider gender to be a spectrum and 12% of Millennials actually identify as transgender or gender non-conforming, meaning they don't identify with the sex they were assigned at birth.

Realistic bodies. If there is one industry in which body image remains forever a hot topic it is fashion. International womenswear catwalks have been populated by models with 'unreal' body shapes for decades. Scandal after scandal has arisen over how those bodies are prepared for show, whether it's the extreme dieting and exercise of a Victoria's Secret Angel or the starvation mode required to achieve the 'heroin chic' aesthetic of the 90s. So, you might expect to see the same unrealistic aesthetics on male catwalks during LFWM – but you'd be surprised. The presentations and catwalks of the menswear designers are much more likely to feature 'ordinary' looking men of all ages and diversity. In fact, you'd struggle to find a six-pack among this season's shows. Given the general consumer malaise towards marketing that doesn't reflect 'real' people, menswear seems to be catching on a lot faster than the female-focused brands.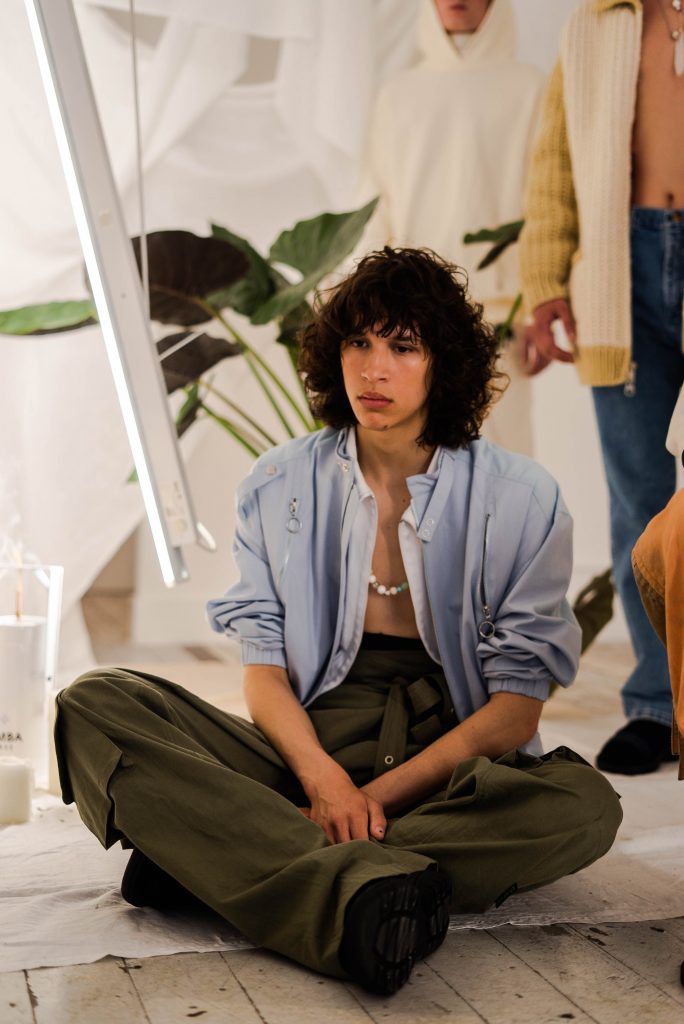 Collections with authenticity as a theme. Perhaps because there is less of a spotlight on the menswear shows – or maybe because the designers are braver – many of the collections have an authentic message at their heart: a desire to express or educate rather than just to sell. At LFWM in January this year, Bianca Saunders, Saul Nash, Priya Ahluwalia, and Paria Farzaneh created authentic collections informed by their life experiences and their backgrounds. Designer Paria Farzaneh focused on her Iranian heritage, telling Dazed, "It's more about telling a story and making people aware of what's going on in the world rather than just being so one-sided." Her show put models on a conveyor belt taking selfies. They were kettled in a containment zone at the end and finally broke out for the finale. This season, E.Tautz – one of Britain's oldest sportswear brands – cited Tish Murtha as an influence. Murtha was a British social documentarian best known for documenting marginalised communities, social realism and working class life.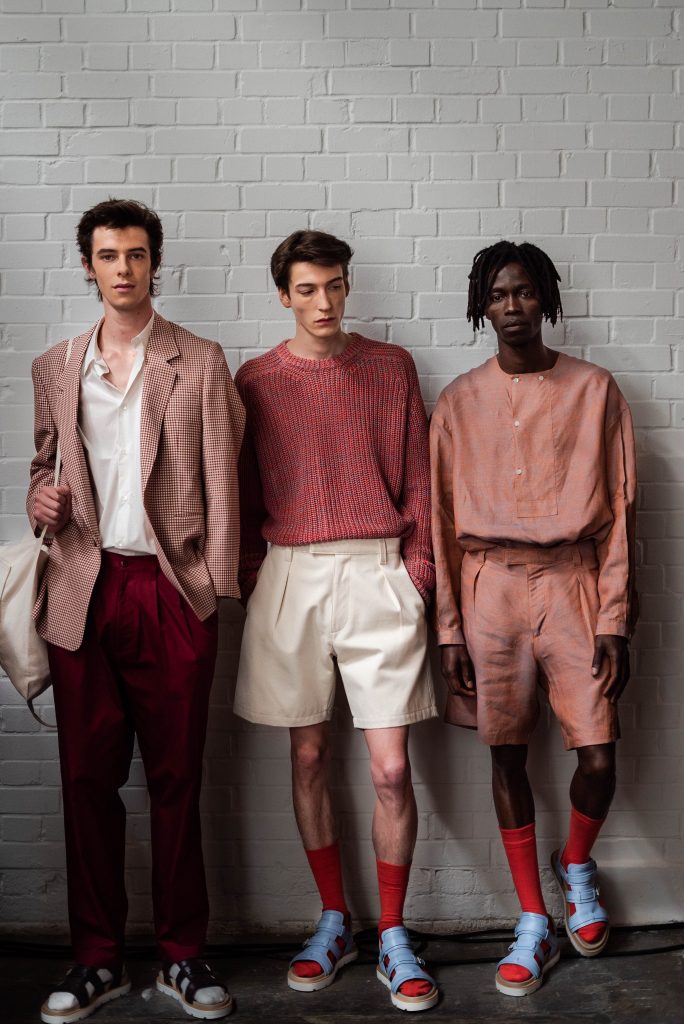 Eco themes and social responsibility. Perhaps it's the recent visibility of Extinction Rebellion – or maybe fashion is finally ashamed of its reputation as the second most polluting industry behind oil – but the desire to explore eco friendly evolution was a clear theme at LFWM SS20. This is definitely reflecting a wider consumer mood aimed at supporting socially responsible brands and those able to demonstrate environmental credentials. Eco is a burgeoning trend right now – 96% of people feel their own actions, such as recycling or buying ethically, can make a difference and 88% of consumers want brands to help them live sustainably.Many of the LFWM shows tapped into this, including Michiko Koshino, which posted invitations made from A5 sheets of reusable 20p stamps and created cross seasonal pieces that offered an alternative to buying new fast fashion every three months. Designer Lou Dalton championed the eco-friendly staycation with camping themed pieces informed by "like-minded individuals who have inspired or are inspired by the great outdoors, seeking solace, solitude and wellbeing." London College of Fashion graduate Bethany Williams has built a brand around sustainability and social responsibility – her SS20 collection focused on the work she has done with London-based homeless charity Spires and its Butterfly Café, a safe space for vulnerable women.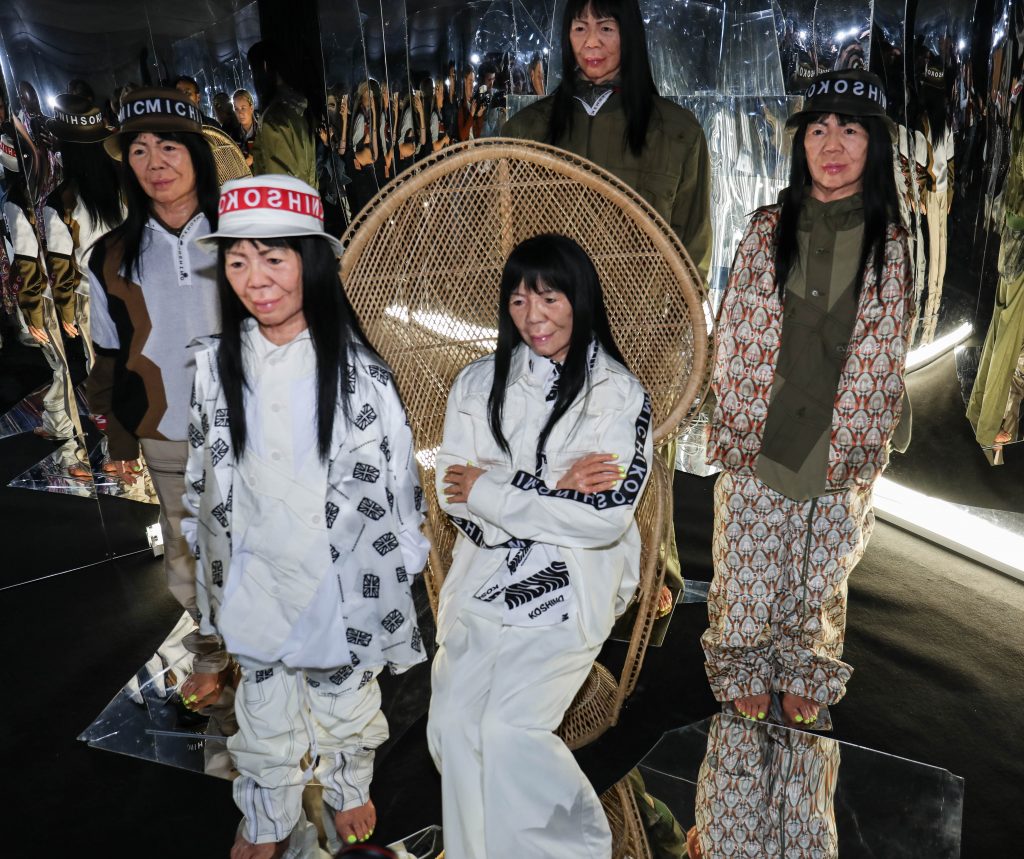 Micro-influencers. We've written previously about the growth in the use of influencers and how useful they are becoming to brands. LFWM is a prime example of this trend – it's not an event that gets the same level of major press coverage as LFW and is much more reliant on smaller publications and influencers when it comes to creating a buzz. The knock on impact of that tends to be that their shows are easier to access and more 'real,' authentic people are talking about them, from make up artists working behind the scenes to smaller publications such as @theglasspineapple and fashion bloggers like Stefan Howarth (@howste).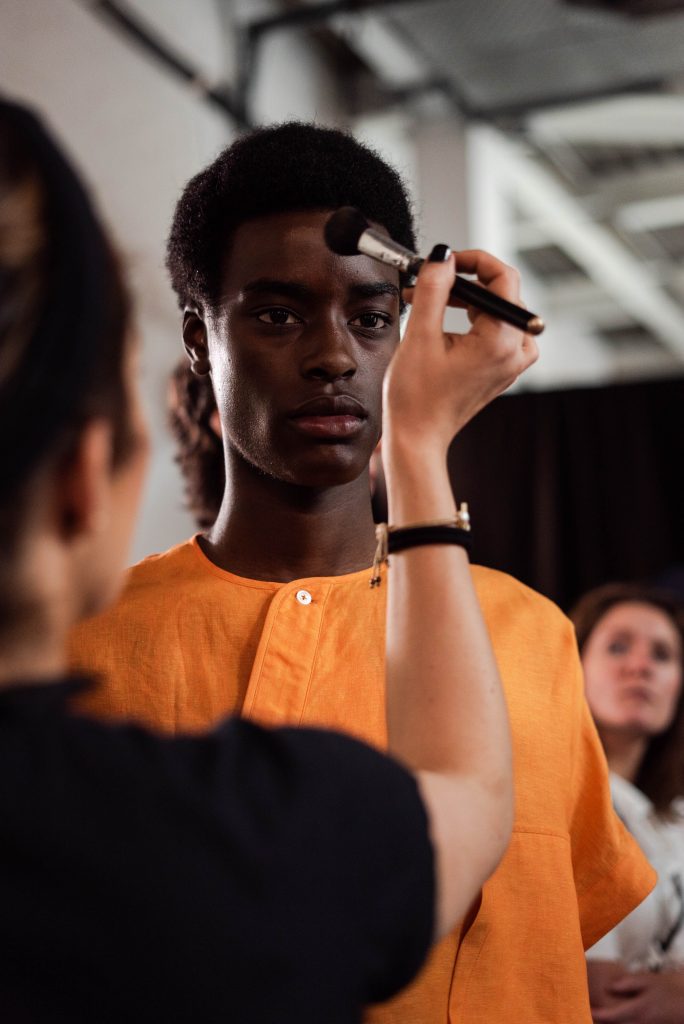 Whether or not you are a dedicated follower of fashion, LFWM provides some valuable insights into how consumers want to be engaged by brands today. From the use of more accessible faces and figures, to tapping into themes that really matter to customers in 2019, this microcosm of design is reflecting back to brands what their audience really wants. And at the heart of all of it is one idea: authenticity. Consumers value this more than ever before and it's something that almost any brand can begin channelling because you don't need a million pound marketing budget to create it. In fact, if you want to avoid generic, patronising marketing territory, you might even be better off without one.
sources: