Where does your brand stand on the issue of sustainable packaging?
Much more so than sustainability in the supply chain or daily operations, eco packaging is now right at the heart of the brand resonance discussion.
Consumers increasingly want to know whether product packaging is sustainable. It's not just about the impact of packaging in terms of disposal but also how committed a brand is to a more environmentally friendly ethos.
The sustainability cause is now being taken up by household names that have not only come to recognise the opportunities for attracting customers and selling products but the potentially negative consequences of failing to live up to eco expectations too.
Who is doing it?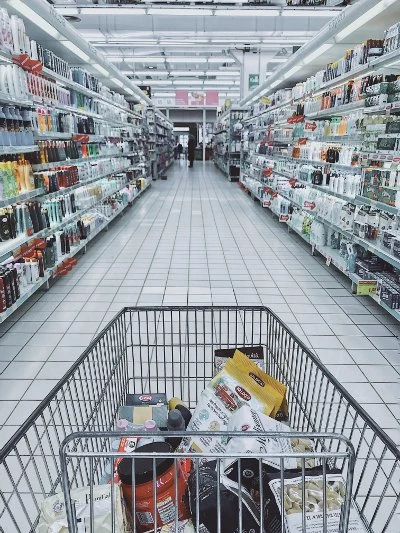 The process of switching to sustainable packaging is something that has historically been pioneered by smaller, boutique brands – often those that are dedicated to corporate social responsibility or an eco cause.
However, it's no longer just SMEs that are keen to work with sustainable packaging options. Now, many household names are getting on board with an urgency that indicates just how central an issue sustainability has become.
Carlsberg Export – plastic six pack rings have become one of the most reviled pieces of packaging thanks to the endless photos of them endangering wildlife.
Carlsberg has now got rid of these completely for its Export six pack, replacing the plastic rings with pieces of a specially developed glue applied in small dots to hold the cans together.
Pantene, Tropicana and Häagen-Dazs – these are just some of the household names now signed up to an innovative new packaging scheme designed to be more sustainable.
The Loop scheme provides products in sturdy, reusable glass bottles or stainless steel containers. These can be sent back by customers in a shipping tote when empty and will then be cleaned and returned ready for reuse. The idea of Loop is to completely eliminate packaging waste and already Procter & Gamble, Nestlé, PepsiCo, Unilever, Mars Petcare, The Clorox Company, The Body Shop, Coca-Cola, Mondelēz and Danone have signed up to the pilots in New York and Paris.
In addition:
PepsiCo North America is aiming to design 100% of global packaging to be recyclable, compostable or biodegradable by 2025
Supermarket chain Aldi has committed to selling only recyclable, reusable or compostable packaging by 2025
According to Coca Cola, 98% of its packaging is now recyclable
Nestlé began removing packaging plastic straws from February of this year
PUMA replaced the traditional shoebox with its 'clever little bag,' an environmentally friendly printed fabric bag, as a test project. The innovation won a design award and saved the brand over 8,500 tons of paper
What does the reality of eco packaging look like?
Traditional objections to integrating sustainable packaging have revolved around the lack of availability of viable, cost effective alternatives to materials such as plastic.
However, we're now moving into new territory when it comes to eco options, from simple traditional choices, such as glass, to more innovative bioplastics.
Recycled ocean plastic. Luxury hair and body product maker Captain Blankenship uses 100% recovered and recycled ocean plastic for its containers.
Recycled regular plastic. Although repurposed plastic that has been made into new packaging is not the most eco friendly option it is an improvement on the use of virgin plastics.
Compostable/biodegradable paperboard made from recycled paper pulp. When manufactured and disposed of properly, it is largely considered a renewable resource.
Recycled and reused materials. Boutique brand Seed Phytonutrients uses bottles made out of 100% post-consumer recycled paper and lined with a post-consumer recycled plastic liner. The result is a bottle with 60% less plastic than a traditional one.
Bamboo. Unlike the trees used for paper, bamboo actually grows more quickly when it's cut. That makes it the number one renewable resource and an increasingly popular packaging option, especially for beauty products.
Glass and metal. Both of these are considered to be 100% recyclable and so can be reused into infinity without any quality degradation, as demonstrated by the Loop scheme.
Silicone is an eco-friendly material derived from sand. The main appeal of silicone is that it is much less wasteful to make than plastic and is also non-toxic.
Bioplastics. A lot of research has gone into the use of bioplastics in packaging to replace fossil-fuel-based plastics. This is appealing but still has some issues, for example bioplastics can still harm wildlife.
5 key reasons big brands are moving to eco packaging
Improving brand competitiveness. Recent research revealed that consumer demand for recycled plastic packaging is outpacing corporate action in the UK – for brands that are able to get ahead there is significant market share to capture.
Influencing purchasing decisions. 68% of UK consumers say that the environmental impact of packaging affects their choice of brand and product.
Acknowledging the current consumer mindset. The government recently carried out a consultation on plastic waste and received a record number of responses, indicating that this is an issue consumers not only care about but are willing to be proactive about too. Overwhelmingly, respondents to the consultation wanted higher taxes on virgin plastics, as well as tax breaks for manufacturers using post-consumer recycled (PCR) content.
Responding to what customers want. Giving customers what they want is a simple way to secure loyalty and attract a new audience. Brands that are able to reformulate their product packaging to meet the needs of sustainable-thinking consumers have a lot to gain.
Innovation and creativity. Advances in technology and the range of options available for smart, sustainable packaging solutions provide opportunities to distinguish a brand in terms of innovation and strengthen an existing USP.
The risks of falling behind on the eco packaging front
It is now much more critical to make sustainable packaging options a priority as a result of the impact of:
An evolution of consumer attitudes to packaging. 81% believe that packaging is a major environmental problem and 57% think it is wasteful and unnecessary.
Consumers acting with their feet and with their wallets. 36% of Europeans (rising to 53% of millennial Europeans) are already boycotting brands as a result of concerns over packaging sustainability.
Legal compliance and tax consequences. Governments are actively consulting on what consumers want when it comes to packaging law. The general theme is that businesses should pay penalties for continuing to use non-recyclable packaging. Increasingly, campaigners are calling on governments to introduce stricter legislation and ensure that businesses are 100% responsible for the cost of the waste that is the consequence of their packaging.
For the future of your brand
Sustainable packaging is no longer just a "nice to have." It is increasingly becoming a quality benchmark for brands and a yardstick that consumers use when it comes to making purchasing decisions about products. That makes it a key investment in the future of every brand today, whether traditionally eco-driven or not.
Brandspeak provides a range of packaging research solutions. For more information contact us on +44 (0)203 858 0052 or at enquiries@brandspeak.co.uk