Our online qualitative market research platforms offer a complete range of online, qual research solutions for B2C and B2B markets
What is online, qualitative market research?
Online qualitative market research is a catchall description for any type of qualitative research conducted online – whether on a mobile, laptop, desktop or tablet.
Brandspeak uses a number of different qualitative research platforms to undertake online qual, selecting the most appropriate platform on a project-by-project basis.
So, whether your research project is about your brand, customer experience delivery, product innovation, advertising or communications, online qualitative research is a perfect solution.
How do you deliver high-quality, online qualitative market research?
First and foremost, its about ensuring respondents remain engaged. Quite simply, the better the user experience, the better the research! That's why we:
Ensure our qualitative research platforms are highly intuitive and able to support the widest possible variety of tasks and activities
Enable participants to dip in and out of the online communities and bulletin boards at times of their own choosing, This ensures that contributing doesn't ever feel like a chore and attention spans aren't tested!
Give our platforms a social media look and feel, to encourage respondents to feel at home and contribute as freely as they would do normally.
The result is better quality participants and better quality contributions.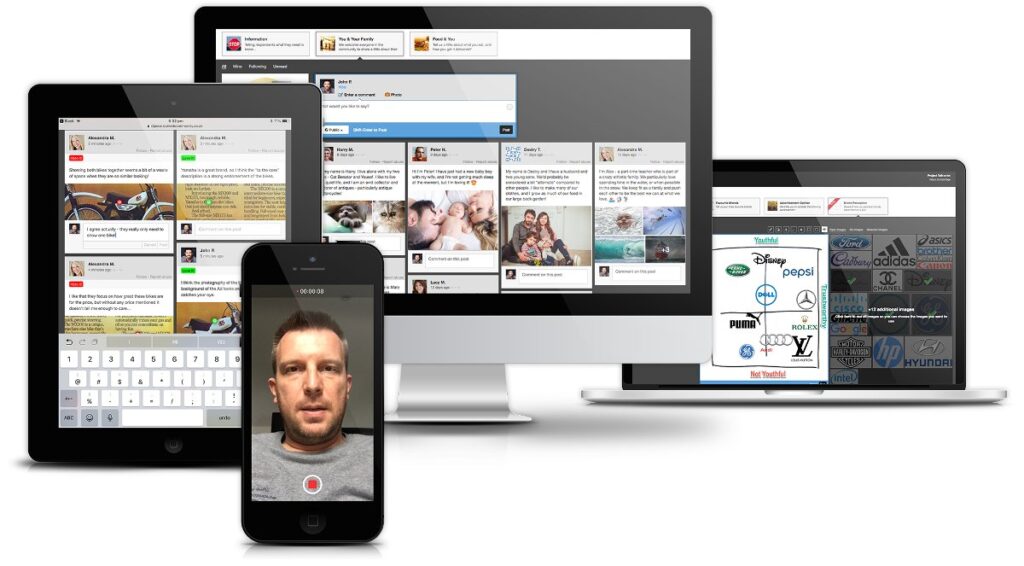 We also ensure that all of our online, qualitative research studies are mobile-friendly, in order to maximise the number of potential respondents who are able to take part – any time and anywhere.
Online qualitative research approaches
Brandspeak provides a range of online, qualitative research approaches and tools, including:
Online qualitative research communities
Online research communities are perfect for conducting a dialogue with qualitative research respondents over a period of days or even weeks.
An online community will typically involve 12-15 respondents and a single moderator.
However, by using more than one moderator to ensure our online research participants are kept engaged and motivated, we can also conduct far larger, community projects of 50 plus respondents.
Whilst dialogue is typically between the moderator and the online qual community as a whole, separate conversations can also be conducted between the moderator and individual respondents, unseen by the rest of the community.
At the discretion of the moderator, respondents can also discuss topics directly amongst themselves.
Other community features include:
Device agnostic participation; respondents can use different device types – including mobile – ensuring maximum spontaneity

Super-simple photo and video upload; without the need for a separate app to be installed on the respondent's devices

Task management system; participants are automatically notified when there is a new task to undertake. Similarly, participants are given a nudge when they have tasks that are outstanding!

10 different types of online qualitative market research tools; including video blog, whiteboard, breakout rooms, Facebook-style posts and pop-up surveys to ensure respondents are constantly stimulated and the nature of the feedback is always appropriate

Automatically-generated video transcriptions; these turn video commentary in to text for further analysis

Instant translation of community dialogue in to different languages; discussions can be followed by observers from another countries.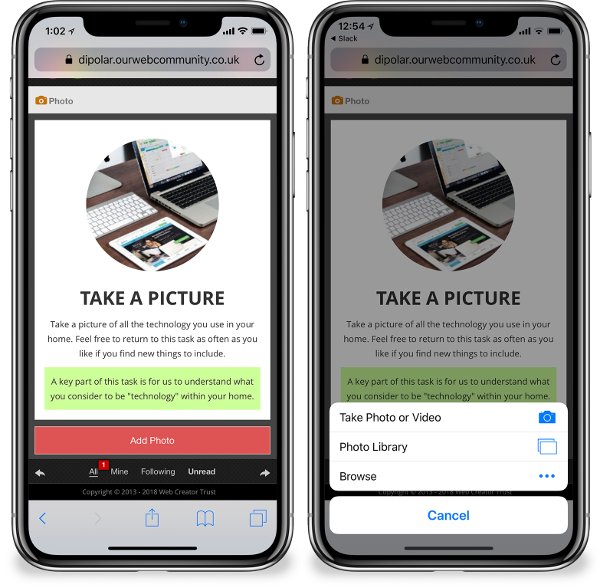 Online Focus Groups
Great for rapid immersion and feedback!
To ensure we capture the respondents' thoughts and ideas in just the right way for your project we offer real time online focus groups.
If necessary, we preface these with an online homework phase where respondents may be asked to compile a diary, undertake a poll, or upload pictures or video for the moderator to review before the online focus group begins.
Our real time groups usually last for up to 90 minutes but up to 2 hours is possible.
Video blogging
Video blogs are effectively video selfies where respondents present to camera on a given subject and then upload the result to our platform, to be shared with the moderator and / or other participants.
The platform also provides the option for the video blog to be transcribed in to text for the purposes of further analysis and reporting – and even sentiment analysis.
Video transcription enables relevant footage from different videos and participants to be identified automatically and then spliced together to create Highlight-Reels covering different topics.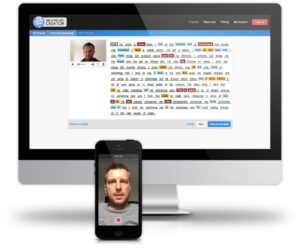 Online Qualitative Surveys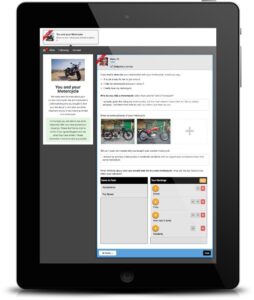 We can launch surveys to the community at any time. Surveys can be launched instantly as part of an ongoing discussion, subsequently enabling both moderator and participants to comment on the results in real time, as part of the wider discussion.
Questions can be compiled in a number of formats using text, images and video. The questions themselves may involve scoring, multiple choice, Likert Scale and ranking.
We can also use show / hide logic to ensure so that respondents are only shown questions based on their previous answers.
Online Diary Tools
All of our diary projects are mobile-enabled so that participants can capture and report their experiences, feelings and thoughts instantly and whilst on the move. This form of contextual reporting is perfect for capturing highly vivid insights in relation to home, work and social life.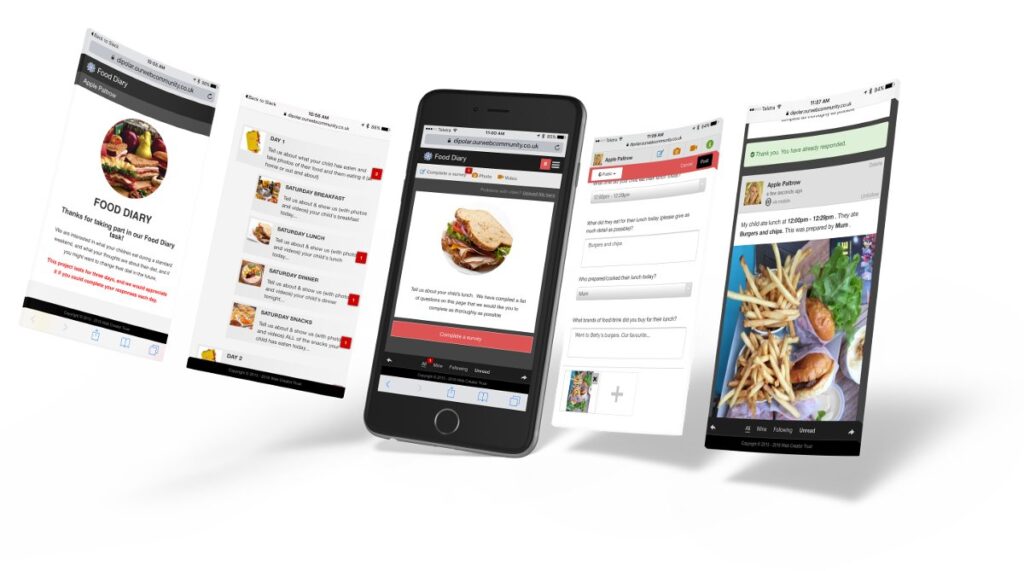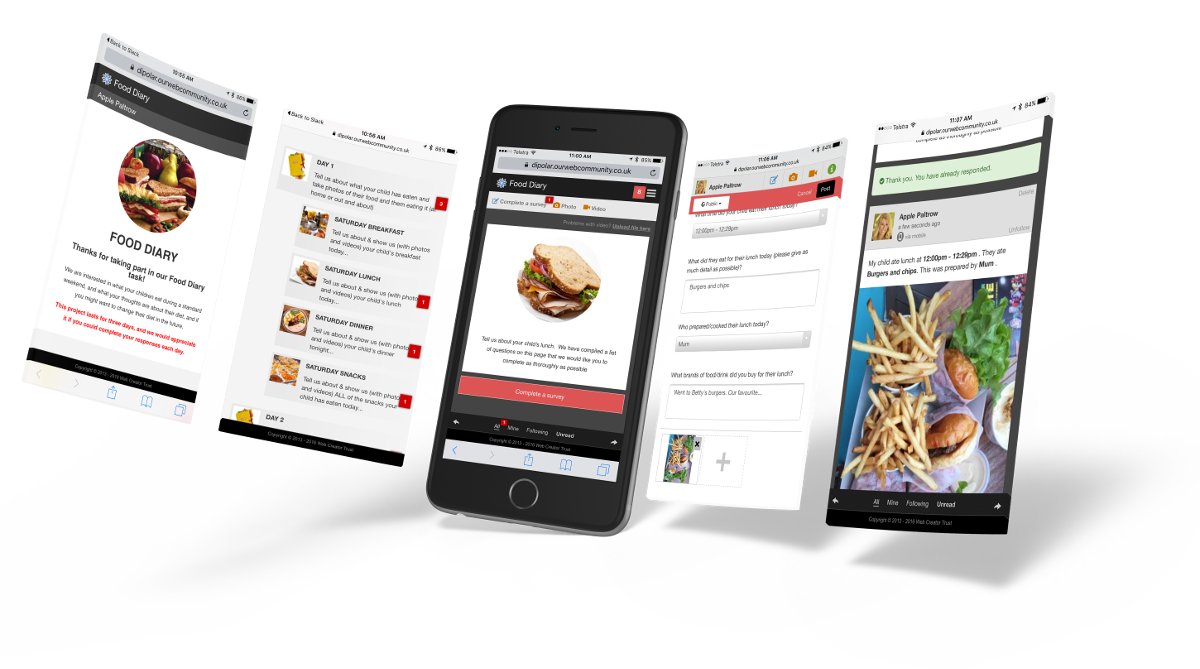 Online Innovation Tools
Our tools create the perfect environment in which to identify, build, visualise, critique and rank new product or service ideas.

If you would like to find out more about how online qualitative market research can help your business to make informed decisions please email or call: +44 (0) 203 858 0052